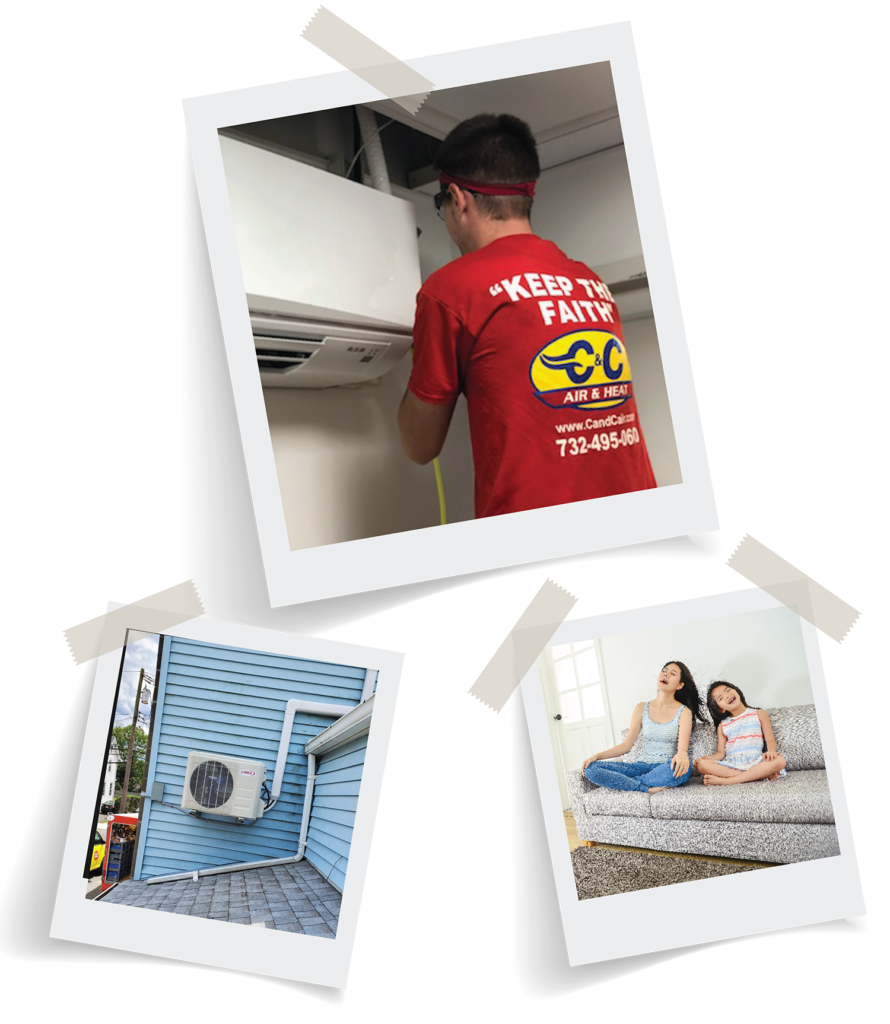 A Great Approach for Efficiency & Comfort in Monmouth, Ocean & Middlesex Counties
Looking for a smarter, more energy-efficient way to keep your home at the perfect temperature, no matter what New Jersey's weather is doing? Our team offers a great solution: ducted or ductless mini-split installation!
Ducted and ductless mini-split systems are like regular air conditioners and heat pumps with a key difference. Instead of using air flowing through ducts spread around your home, they heat and cool narrow tubes filled with liquid refrigerant. In hot weather, air handling units in your rooms capture heat energy and use the refrigerant to move it outside. And when the temperatures drop and Central New Jersey gets chilly, the process is reversed, so your ductless system can also help to warm your home.
A mini-split installation also gives you more control over your home's indoor climate, allowing you to choose which rooms receive heat or cooling, so you don't waste energy making unoccupied rooms comfortable.
Whether your goal is to cool an addition to your home or to improve control of your overall comfort, trusting your mini-split installation with C&C Air Conditioning, Heating, Plumbing & Electric is a smart choice. Our home climate specialists are experts in performing flawless mini-split installations, mini-split repairs, and mini-split maintenance in New Jersey. You can count on us to help you make the switch to this powerful, cost-efficient climate control solution and keep it running for years to come!

Get your free estimate on professional ductless mini-split installation in Central New Jersey by calling 732-860-2660 or contacting us online today! Choose Energy-Efficient Climate Control for Your New Jersey Home
These days, many people convert basements, sections of garages, and other areas into personal enjoyment areas, such as crafting rooms, "man caves," or "she-sheds." Unfortunately, these spaces often aren't connected to their home's ductwork, so keeping these areas comfy requires an alternative to traditional heating and air conditioning systems.
This is where a ducted or ductless mini-split installation is a smart choice. Well-suited for retrofits, remodels, and non-ducted heating and air conditioning systems, mini-split systems are an efficient, cost-effective way to cool and heat specific rooms or "zones" throughout your home. They're built with an outdoor condenser and an indoor air handler, and they can be mounted on the ceiling or the wall for flexible use of space.
For example, we install the Lennox® Mini-VRF heat pump, which allows you to control heating and cooling in up to 9 separate areas! It uses an inverter-driven compressor to respond immediately to the demand at each indoor unit, and it operates extremely quietly. We'll be happy to show you how ducted or ductless mini-split installation could meet your comfort needs!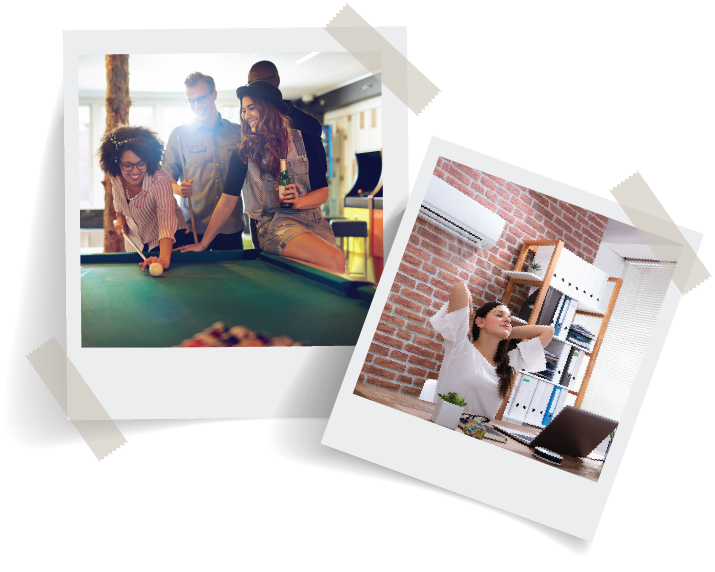 Today's Deals from
C&C Air Conditioning, Heating, Plumbing & Electric
FREE Furnace with Purchase of a Complete Lennox Home Comfort System Package
PLUS Utility Rebates, Tax Credits & Special Financing!
PLUS Up To $25000, 0% 84-Month Financing
Select New Cooling & Heating Systems as Low as $99/Mo
Don't Delay Your Comfort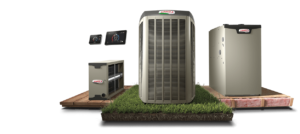 SAVE $2000 on Dual Fuel or Heat Pump Systems
PLUS Up To $25k, 0% 84mo Financing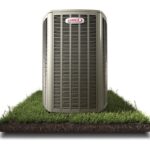 What Our Customers Are Saying

If you need your mini-split system repaired or a new one installed, please call 732-860-2660 or contact us online for fast, expert service.