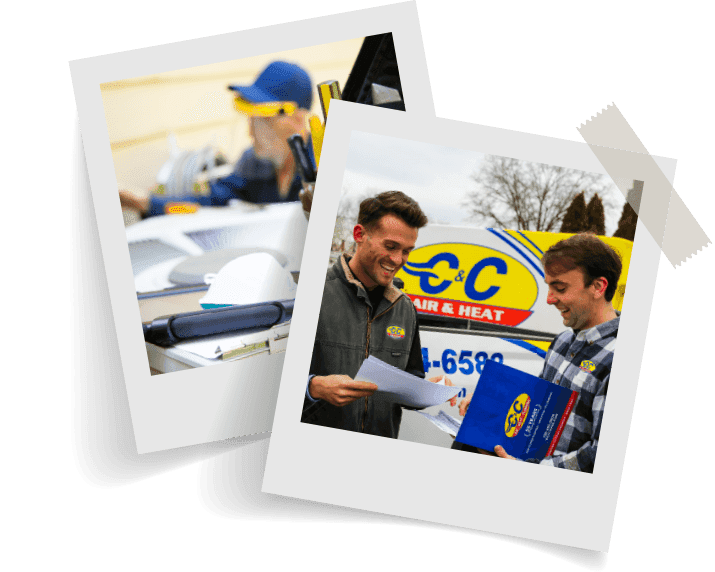 Call the Experts at C&C for Heating System Replacement & Installation in Monmouth, Ocean, and Middlesex Counties
When New Jersey homeowners try to lower their heating bills, they often start by turning down the thermostat, changing the direction on ceiling fans, closing off unused rooms, and ensuring doors and windows are tightly closed. Those steps help, but they can only do so much if your heating system is old and inefficient.
The average furnace lasts between 8 and 12 years. Even if your system isn't that old, it probably isn't as efficient and reliable as today's new heating systems, so your monthly heating bills are higher than they need to be. Replacing your existing heating system can improve your comfort and cut your monthly costs!

Contact C&C Air Conditioning, Heating, Plumbing & Electric at 732-860-2660 to schedule your free in-home estimate. Save 10% on your new full system installation! How Efficient Is Your Current System?
The efficiency of furnaces and boilers is measured by what's known as annual fuel utilization efficiency (AFUE). The AFUE is a number that summarizes how much of a system's fuel becomes heat for the home and home much is wasted. The higher the number, the better. For example, many of today's models have an AFUE of 98, which means 98 percent of the fuel they take in becomes heat. If you have an older furnace with an AFUE of just 60, that means 40 percent of the fuel you're paying for is simply wasted!
According to the federal Office of Energy Efficiency & Renewable Energy, furnaces generally have the following efficiency ratings:
Current all-electric furnaces or boilers typically have an AFUE between 95 and 100.
New, high-efficiency gas furnaces have an AFUE between 90 and 98.5.
Older heating systems have an AFUE between 56 and 70.
Keep in mind that the AFUE does not include the waste that happens through leaks in your duct system or piping. Even if you choose to not go all-electric, a new gas or oil system will still deliver considerable savings on your monthly heating costs.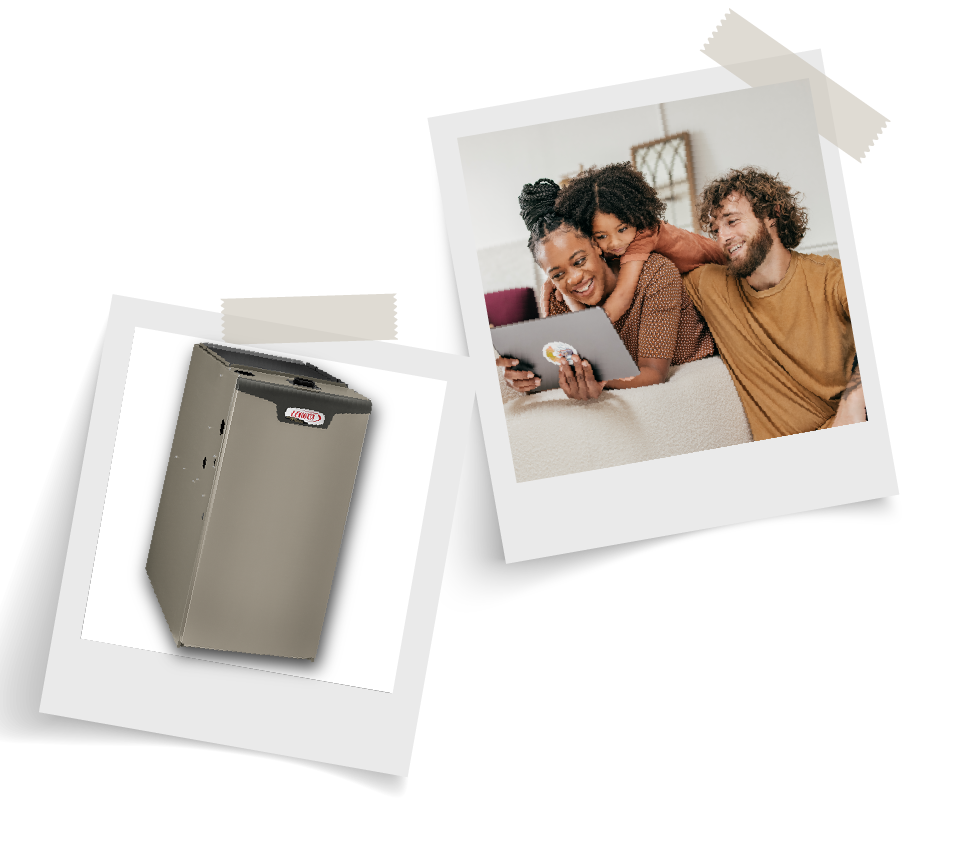 Delivering Superior Service for
58

Years

Heating systems contain a series of complex, moving parts. Proper diagnosis and repair require a trained, experienced, and professional technician. C&C Air Conditioning, Heating, & Plumbing has provided heating repair and maintenance in Central New Jersey since 1965, so you can be confident we'll be able to restore your heating system and minimize future issues.
Today's Deals from
C&C Air Conditioning, Heating, Plumbing & Electric
FREE Furnace with Purchase of a Complete Lennox Home Comfort System Package
PLUS Utility Rebates, Tax Credits & Special Financing!
PLUS Up To $25000, 0% 84-Month Financing
Select New Cooling & Heating Systems as Low as $99/Mo
Don't Delay Your Comfort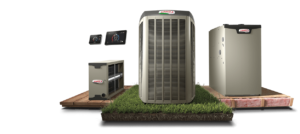 SAVE $2000 on Dual Fuel or Heat Pump Systems
PLUS Up To $25k, 0% 84mo Financing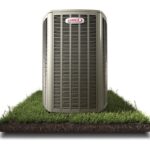 What Our Customers Are Saying

If you need a new heating system or want to schedule a routine maintenance visit, please call 732-860-2660 or contact us online for fast, expert service.