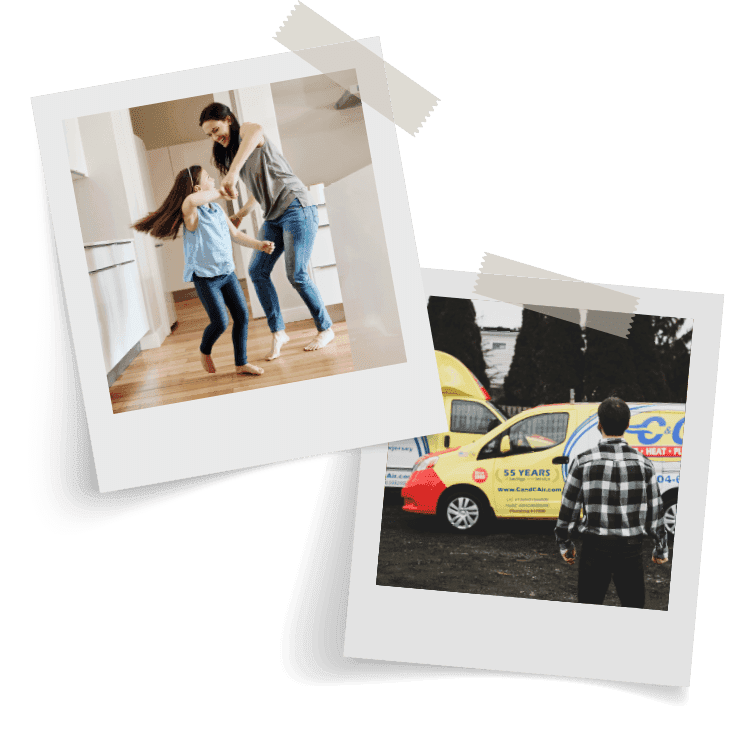 Responsive 24-Hour Emergency Heating Repair in Monmouth, Ocean, and Middlesex Counties
C&C Air Conditioning, Heating, Plumbing & Electric is a family-owned and operated company providing heating repair and maintenance in Central New Jersey, including Monmouth, Ocean, and Middlesex Counties. Our top-quality service is backed by more than five decades and three generations of experience handling problems with heating equipment from all major brands. We have everything you need to help you stay cozy on the chilliest winter nights.

Contact us online or at 732-860-2660 if you are experiencing any problems with your furnace or heating system in the Central New Jersey area. Are You Experiencing These Common Heating Problems?
If your heating system struggles to keep you comfortable on chilly mornings, or you're just tired of spending money on repairs, this may be the right time to replace it. Reach out to the C&C Air Conditioning, Heating, & Plumbing team. We'll consider your concerns, evaluate your heating system's condition, and make a recommendation you can trust. It might be time for a heating repair if:
You're paying higher bills. If your heating bills are climbing, it may be that your heating system is losing efficiency and working harder to keep up with your home. New high-efficiency systems can pay for themselves through lower heating costs.
You're paying for too many repairs. If you have to keep calling for service, it's likely your heating system is close to the end of its service life. All those bills add up, so it may make more sense to invest in a high-efficiency furnace that will heat your home safely, efficiently … and most of all … reliably!
It's older and less efficient. If your home's heating system is more than a decade old, it probably isn't as efficient as today's products … and it's reaching the age when repairs are far more likely, and more costly. Installing a new furnace will give you greater efficiency and provide the reliable performance you want.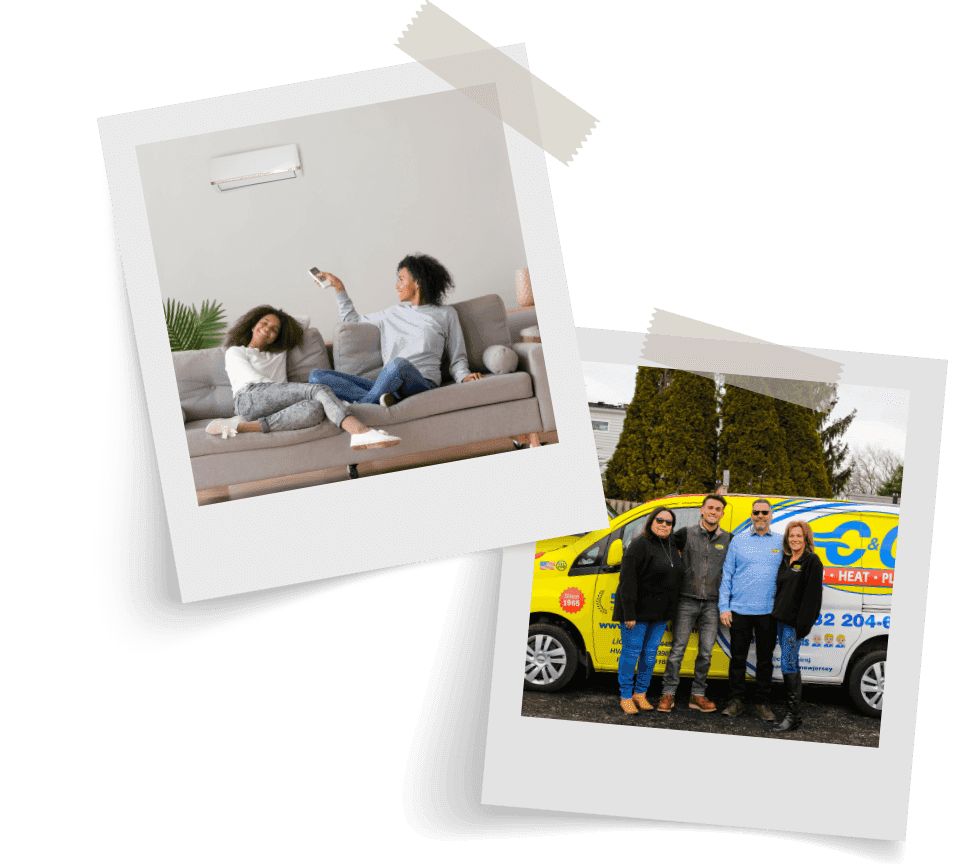 Delivering Superior Furnace Repair Service for
58

Years

Heating systems contain a series of complex, moving parts. Proper diagnosis and repair require a trained, experienced, and professional heating technician. C&C Air Conditioning, Heating, & Plumbing has provided heating repair and maintenance in New Jersey since 1965, so you can be confident we'll be able to restore your heating system and minimize future issues.
Today's Deals from
C&C Air Conditioning, Heating, Plumbing & Electric
FREE Furnace with Purchase of a Complete Lennox Home Comfort System Package
PLUS Utility Rebates, Tax Credits & Special Financing!
PLUS Up To $25000, 0% 84-Month Financing
Select New Cooling & Heating Systems as Low as $99/Mo
Don't Delay Your Comfort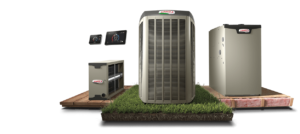 SAVE $2000 on Dual Fuel or Heat Pump Systems
PLUS Up To $25k, 0% 84mo Financing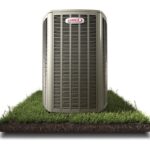 What Our Customers Are Saying

If you need your heating system repaired or want to schedule a routine maintenance visit, please call 732-860-2660 or contact us online for fast, expert service.