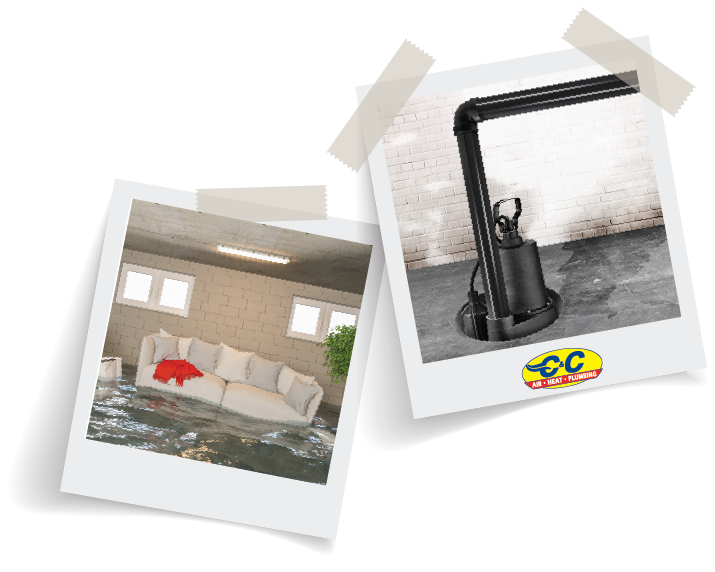 Reliable 24-Hour Sump Pump Repair & Installation in Monmouth, Ocean & Middlesex Counties
The water that naturally accumulates under your house on rainy days can weaken your foundation and lead to other serious, and costly problems. Like a leaky basement wall, or a crawlspace that looks like a swimming pool. That's where a sump pump can protect your home by pumping water from around your foundation to where it can drain away safely.
The professional plumbers of C&C Air Conditioning, Heating, Plumbing & Electric will ask you questions to better understand your challenges, diagnose the issue, and explain your options. If a sump pump is the best solution, we'll handle every step of the installation and testing. If your current sump pump isn't providing the performance you expect, we'll examine it and determine whether it can be repaired, giving you a clear estimate before we start.

Contact us online or call 732-860-2660 to request your free estimate on high-quality sump pump repair, replacement, or installation in New Jersey today! What is a Sump Pump?
A sump pump is a fairly simple device that moves water from a place you don't want it — such as in your basement — to a better place for it, like your backyard or down the driveway. Professional plumbers first dig a pit that's a little more than a foot in diameter and two feet deep, then install the sump pump. When the pump detects water seeping into the pit, it starts to pump the water through a hose out to the yard or other safe drainage. Many sump pumps have a backup system to keep them working if a storm knocks your power out.
C&C Air Conditioning, Heating, Plumbing & Electric can recommend the right sump pump for you. Even more important, we install sump pumps correctly. Sump pumps may look easy, but it's definitely not a DIY job. Pits and installations need to be perfect — there's no room for error. Drain lines must use the correct material for the climate and be buried below the frost line. That's why it pays to turn to a sump pump specialist like C&C Air Conditioning, Heating, Plumbing & Electric.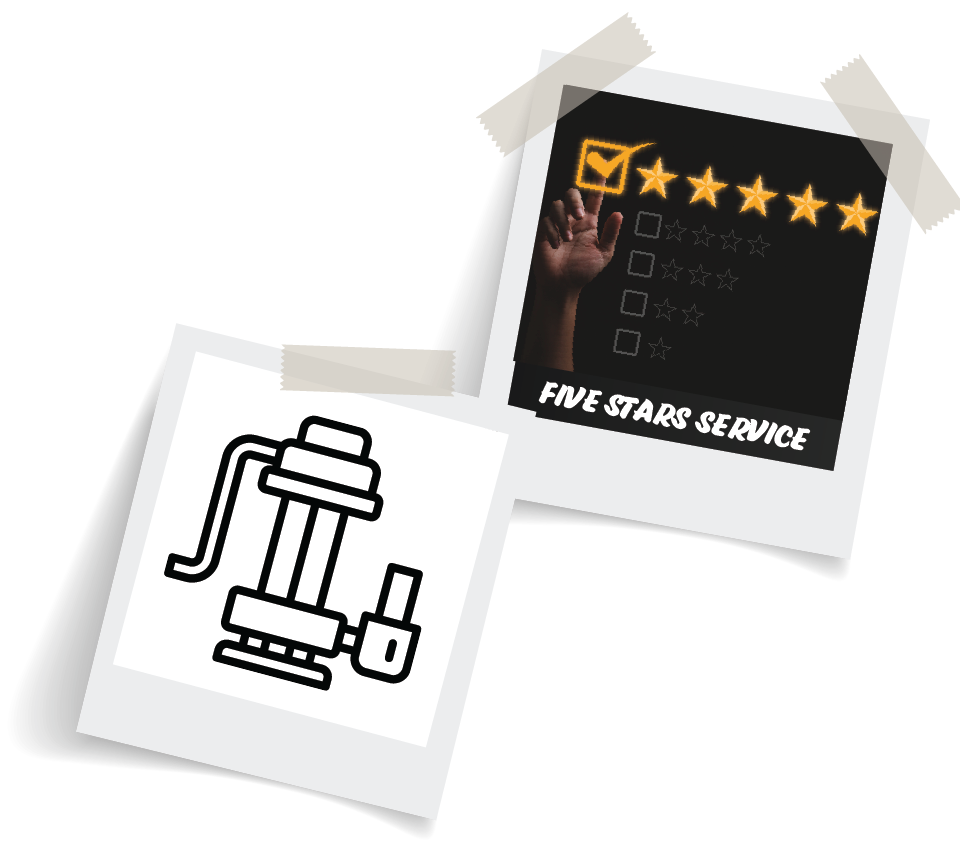 Signs That Your Sump Pump Needs a Repair or Replacement
If you turn on your basement light to find an unexpected indoor swimming pool, you can safely assume your sump pump is not working. However, there are other indicators that your sump pump is not working as it should, including:
Running continuously: If you're asking yourself why your sump pump keeps running, you're probably noticing a float switch problem. This is one of the easier problems to fix. However, the pump could also be having trouble managing the water load, which may require a replacement.
Runs for a long time: Did you know that sump pumps need plenty of horsepower? Pumping gallons of water is a tough job, and if the wrong size pump is installed, you will know about it sooner or later. Our plumbers can address any poorly installed pump setup.
Rusting: Visible rust or a gel-like coating around the pump can indicate that it is compromised.
Older than seven years: A seven-year-old sump pump is a senior. It's a good idea to replace one older than this to avoid unexpected failure.
Excessively vibrating: If a solid object gets caught in the pump, it can cause irreparable damage. It's very difficult to unbend the metal once it becomes compromised, so your best bet in this situation would be to replace it.
Infrequently used: Sump pumps must run on a regular basis, or they are at an increased risk of breaking down.
Sump Pump Maintenance Tips
It's good to test your sump pump at least once every three months to ensure it's still operating correctly. Additionally, it's beneficial to:
Replace your backup pump's batteries.
Keep an ear out for strange noises while the pump is running.
Make sure water is actually being pumped outdoors.
Make sure there is no dirt clogging the air holes in the discharge lines.
Make sure the float switch is not restricted.
Have any concerns? Just call C&C! Protect your basement or crawlspace before the next big rainfall!
Today's Deals from
C&C Air Conditioning, Heating, Plumbing & Electric
Enjoy Peace of Mind with a C&C Preventive Maintenance Agreement!
From Only $30.67 per Month
$50 Off Plumbing, AC or Heating Service with Repair
$200 Minimum Repair
FREE Plumbing or Heating Service Call
with Repair over $500
What Our Customers Are Saying

If you need your sump pump repaired or want to schedule a routine maintenance visit, please call 732-860-2660 or contact us online for fast, expert service.