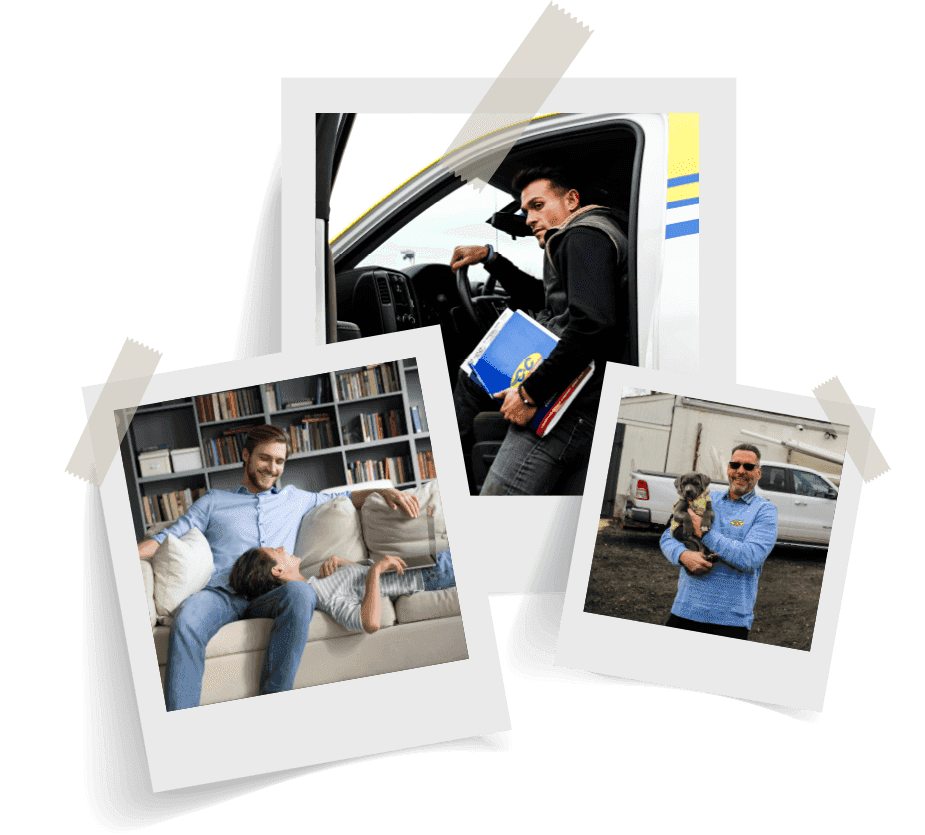 You'll Find More Comfort in Our Heating & Air Services
Everyone says if you're tired of the weather in New Jersey, just wait a few minutes and it will change! Sometimes it seems that way, and if you're trying to keep your home's interior comfortable, that can be a challenge.
That is, unless you turn to C&C Air Conditioning, Heating & Plumbing for the best, most efficient choices in heating and air conditioning. Plus, the C&C team is experts at improving the quality and health of the air in your home. If areas of your home are less comfortable than you'd like, or you're both by dust or mustiness, we can identify and recommend solutions for year-round comfort.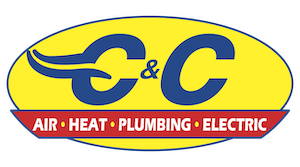 Just Call
C&C Air Conditioning, Heating & Plumbing

Today


732-860-2660

Don't see what you need?

There's a good chance we have the heating or air service you're looking for. Just call our office at 732-860-2660, or contact us online. Choosing the Right System For Your Home
The first step toward staying comfortable, no matter what New Jersey's weather has in mind, is a top-quality, well-maintained heating and cooling system. Our experienced heating and air conditioning technicians can help you select the system that's right for your home by addressing all this and more:
Energy efficiency: Efficient systems make the most of your heating and air conditioning investment, will save you money month after month, and they're good for the planet!
Size of the area that needs to be heated: It's important to ensure the system will have enough power to keep your entire home comfortable in extreme weather.
Warranty: We install systems with the industry's best 10-year warranty. We make that even better by including our own 10-year labor warranty for your peace of mind.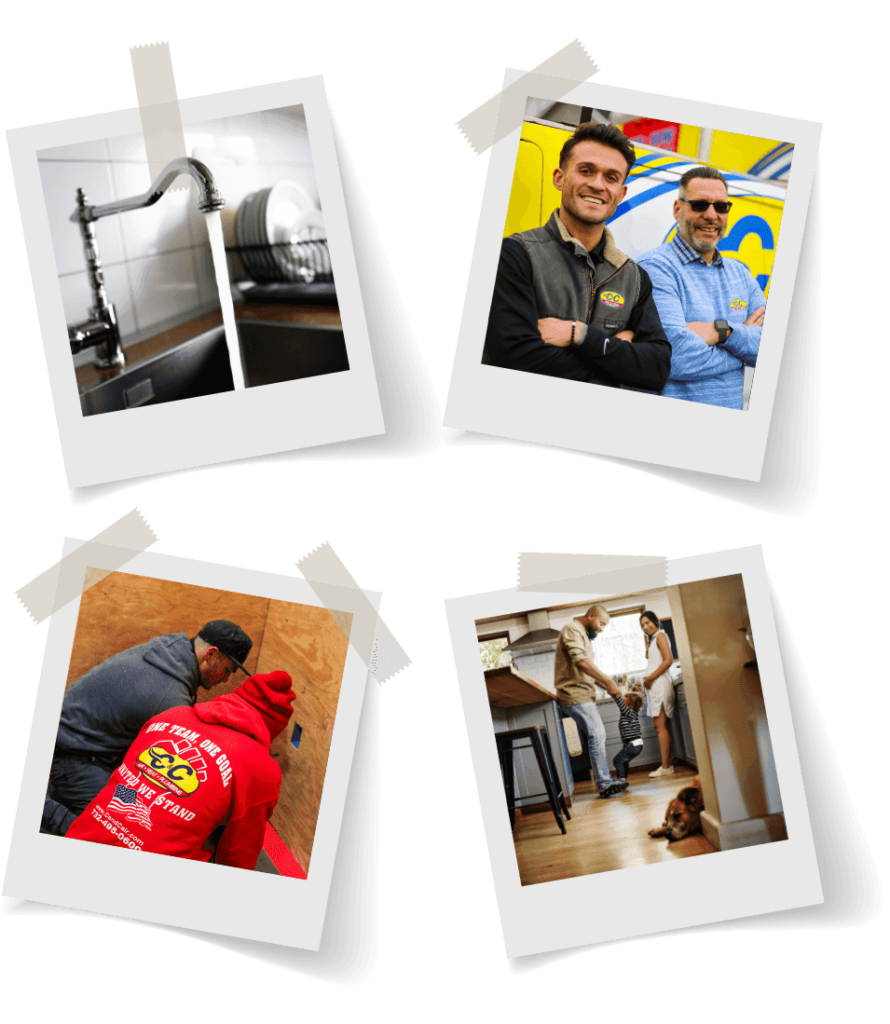 Explore Your Heating System Options
C&C Air Conditioning, Heating & Plumbing offers the industry's best heating system solutions:
Furnaces: This dependable heating solution delivers unrivaled coziness in an energy-efficient manner.
Heat pumps: These versatile units heat and cool your home for year-round comfort.
Mini-split systems: Air ducts are no longer needed to reach every room. Mini-split systems give you more control over your comfort, efficiently delivering both heating and cooling.
We'll Help You Choose the Right Heating & Air Solutions
No matter what your home needs, our knowledgeable technicians will help you make the right choices and properly install and test your system. You can keep that system operating at top performance by performing regular filter changes and scheduling twice-annual heating system maintenance. Preventive maintenance is crucial for the longevity and reliability of your system, and C&C Air Conditioning, Heating & Plumbing makes it effortless for you and your budget with our preventive maintenance agreement.
Learn more about our maintenance programs.
Today's Deals from
C&C Air Conditioning, Heating & Plumbing
Save up to $3600 Off Select New Lennox Heating Systems
Special Financing Available as low as $132/mo
with Manufacturer, Dealer, Utility & Recycling Rebates and EnergyStar Tax Credits
*C&C Air Conditioning and Heating is a Lennox Premier Dealer. Save up to $3,600 offer includes max manufacturer's rebate of up to $1200 on a qualifying Lennox high-efficiency air conditioner [heat pump] & furnace system with PureAir®S air purifier, iHarmony zoning and iComfort upgraded controls. Subject to availability. Lennox rebate is paid in the form of a Lennox Visa® prepaid card, terms and conditions apply. NJNG SAVEGREEN Project utility rebates up to $750 valid on gas furnaces with Min AFUE 95%, rebates available while funds remain and are subject to change & cancellation without notice. Other utility rebates may be available, ask for details. NJCEP isn't valid with NJNG. EnergyStar property tax credits available at 10% of system cost up to $500 for systems meeting min. efficiency requirements on principal residence only. Consumer responsible for filing for tax credits and rebates. Dealer Recycling Rebate up to $650 includes: $250 for furnace, $250 for condenser, & $150 for coil. Repeat C&C customers qualify for $500 Loyalty Rebate. Coupon must be presented at time of purchase. Cannot be combined with any other offers, available September 12, 2022 to December 2, 2022. Financing offer based on retail price of $10,000 of qualifying equipment and available to well-qualified buyers with approved credit. No down payment required. Financing requires 120 equal monthly payments of $132 a month of principal and interest after the first 6 months. Normal late charges apply. You may prepay your account at any time without penalty. Any finance terms advertised are estimates only. See Truth in Lending disclosures available from lender for more information. Expires 12/2/2022.
FREE Whole Home Surge Protector with an Electrical Panel Upgrade
Enjoy More Power & Protection!
Purchase & Installation required. Coupon must be presented at time of service. Cannot be combined with other offers or discounts. Some restrictions apply. Expires 12/15/2022.
$400 Off Electrical Panel Upgrade
Increase Safety, Power and Energy Efficiency!
Purchase & Installation required. Coupon must be presented at time of service. Cannot be combined with other offers or discounts. Some restrictions apply. Expires 12/15/2022.
What Our Customers Are Saying

If you need your system repaired or want to schedule a routine maintenance visit, please call 732-860-2660 or contact us online for fast, expert service.