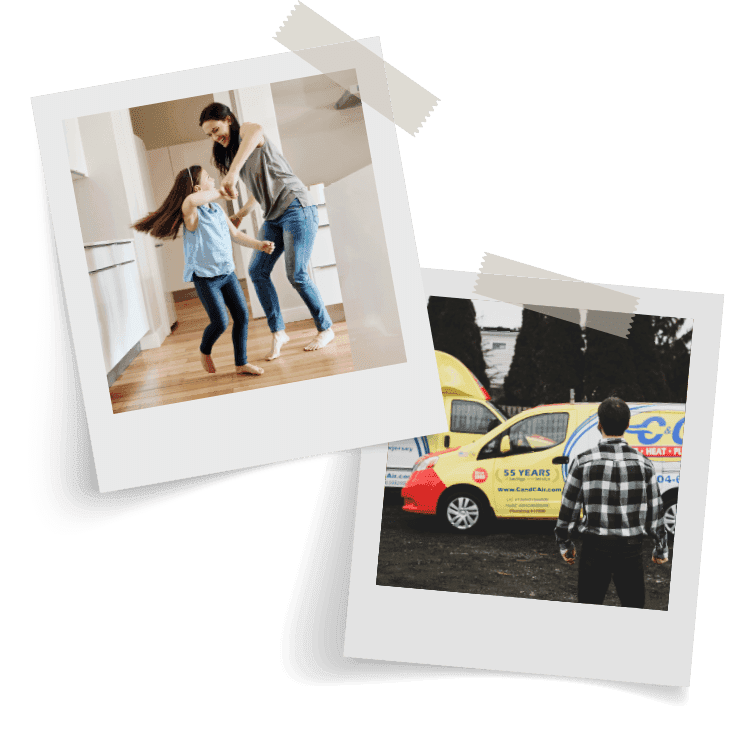 Keeping You Cozy Throughout Winter
Why We'd Recommend New Jersey Furnace Replacement & Installation?
Is your furnace not functioning the way it should? You can't afford to face the cold of winter without a properly functioning furnace or boiler system!
You need a reliable, local furnace repair, replacement, and installation company to set you up with effective appliances that will keep your home cozy and warm.
Don't hesitate to consult the furnace replacement & installation experts at C&C. Call them today at 732-860-2660 or contact online. How Long Do Furnaces Last?
Furnaces are a major investment for homeowners. Since they are such a vital part of any home, it is important to know how long a furnace is expected to last.
A properly installed and regularly maintained furnace can last anywhere from 15 to 20 years before needing to be replaced.
There are rare instances where furnaces can last longer than 20 years.
It's usually around year 12-15 when even the best furnace begins to struggle to completely heat and maintain efficiency.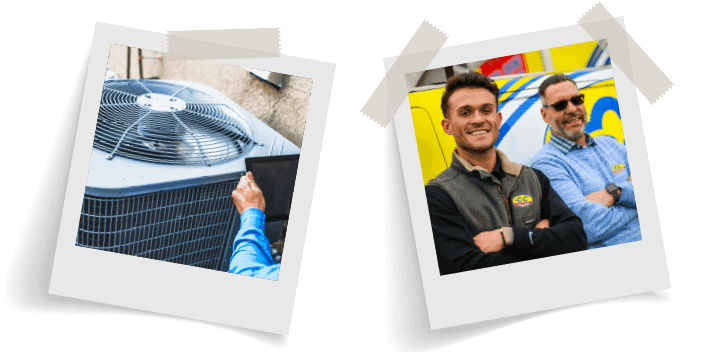 Schedule your free, in-home estimate today! Contact us today by calling 732-860-2660 or sending us a message online.
C&C's Expert Technicians
At C&C Air Conditioning, Heating & Plumbing, our expert technicians have been providing New Jersey homeowners with furnace and boiler repair and installation since 1965. Every one of our technicians and installers are factory trained and certified, substance tested, and highly skilled in all phases of heating and cooling. We always follow all manufacturer specifications, local codes, and federal laws when working with home appliances.
What Our Customers Are Saying
Today's Deals from
C&C Air Conditioning, Heating & Plumbing
Save up to $5,400Off a New Lennox® Heating & Cooling System with Indoor Air Purifier
Special Financing Available as low as $132/mo
with Dealer, Utility & Recycling Rebates and EnergyStar Tax Credits
*C&C Air Conditioning and Heating is a Lennox Premier Dealer. Save up to $2,900 offer includes max dealer consumer rebate of up to $500 on a qualifying Lennox high-efficiency air conditioner [heat pump] & furnace system with PureAir®S air purifier, iHarmony zoning and iComfort upgraded controls. Subject to availability.
NJNG SAVEGREEN Project utility rebates up to $750 valid on gas furnaces with Min AFUE 97%; up to $500 valid on CAC Tier2 with Min SEER 18/EER 13 or $1000 valid on Heat Pump (COP 1.75 @5 degree) SEER 16/EER 12.5/HSPF 9; rebates available while funds remain and are subject to change & cancellation without notice.
Other utility rebates may be available, ask for details. NJCEP is not valid with NJNG.
EnergyStar property tax credits available at 30% of system installation costs for the highest efficiency tier products systems, up to a maximum of $600 for qualified AC & Furnaces, and a maximum of $2000 for qualified heat pumps. Principal residence only. Consumer is responsible for filing for tax credits and rebates.
Dealer Recycling Rebate up to $650 includes: $250 for furnace, $250 for condenser, & $150 for coil.
Repeat C&C customers qualify for $500 Loyalty Rebate.
Coupon must be presented at time of purchase. Cannot be combined with any other offers.
Financing offer based on retail price of $10,000 of qualifying equipment and available to well-qualified buyers with approved credit. Terms subject to change without notice. No down payment required. Financing requires 120 equal monthly payments of $132 a month of principal and interest after the first 6 months. Normal late charges apply. You may prepay your account at any time without penalty. Any finance terms advertised are estimates only. See Truth in Lending disclosures available from lender for more information.
Expires 3/15/2023
.
FREE Plumbing or Heating Service Call
with Repair over $500
Valid with repair only during normal business hours. $500 minimum repair required. Coupon must be presented at time of service. Cannot be combined with other offers or discounts. Some restrictions apply.
Expires 3/15/2023
.
FREE Whole Home Surge Protector with an Electrical Panel Upgrade
Enjoy More Power & Protection!
Purchase & Installation required. Coupon must be presented at time of service. Cannot be combined with other offers or discounts. Some restrictions apply. Expires 3/15/2023.