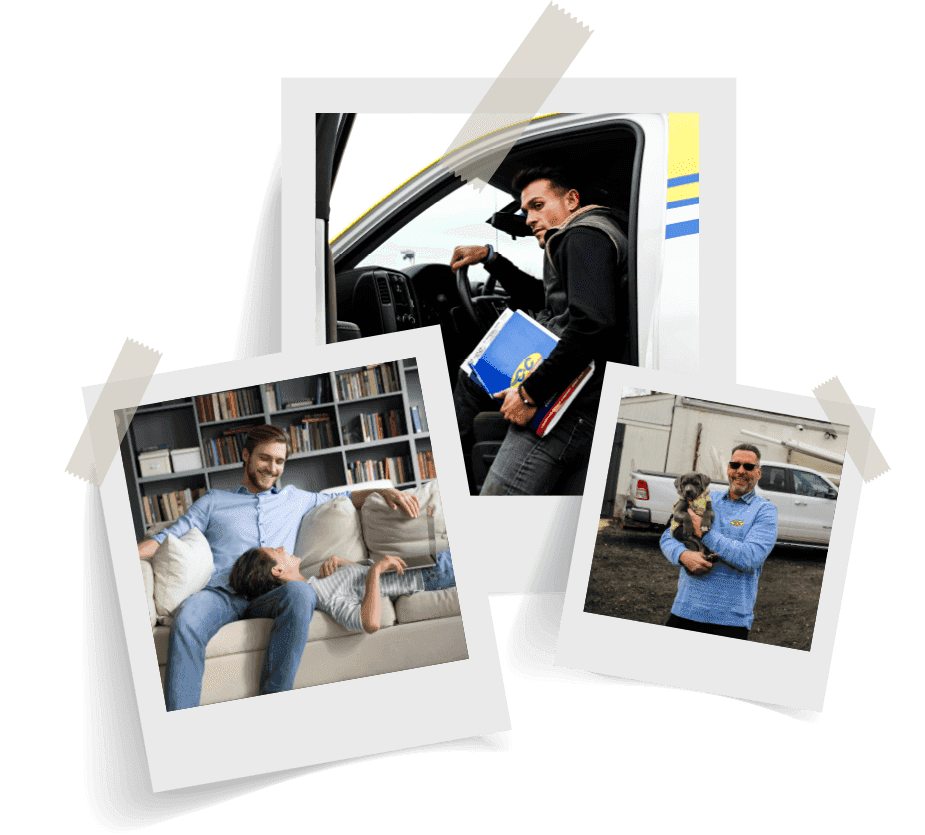 Keep Your Home Safe and Comfortable with Durable Solutions
Your HVAC and plumbing systems play a huge role in keeping your residential or commercial property comfortable year-round. C&C Air Conditioning, Heating & Plumbing serves individuals, families, and businesses in Old Bridge, NJ, and its surrounding areas with personalized solutions to meet your heating, air conditioning, and plumbing needs.
Our technicians are licensed and insured for your safety and peace of mind. We use modern techniques and durable equipment and provide respectful customer service. We are also dedicated to making our quality services accessible to those who need them. We can walk you through our financing options, maintenance plans, coupons, and seasonal promotions.
Our team knows that life can happen, and our on-call technicians offer emergency services 24/7 and 365 days a year with our licensed and insured technicians.
Are you looking for a certified technician for HVAC or plumbing services in Old Bridge, NJ? Call C&C Air Conditioning, Heating & Plumbing today at 732-860-2660 or use our online form to schedule an appointment!

For exceptional heating, air conditioning, and plumbing services with lasting results,
call C&C Air Conditioning, Heating & Plumbing at 732-860-2660. Modern and Lasting HVAC Solutions for Your Property
Our comprehensive residential and commercial HVAC services can improve or restore your current system. Air conditioning can alleviate the summer heat while heat pumps and furnaces can create a comfortable environment during the cold winters of New Jersey. We can repair or replace any of those types of equipment. Following our initial assessment, we can recommend one or more solutions. If your system requires extensive repairs and/or is nearing the end of its lifespan, we may suggest a replacement as a cost and energy-efficient solution.
In addition to our personalized HVAC solutions, we provide indoor air quality services. Devices such as air purifiers and filters can increase your comfort and support your air conditioning results. It can also help you and your loved ones stay healthier, especially if you have breathing concerns like asthma or allergies.
C&C Air Conditioning, Heating & Plumbing can also help you with HVAC equipment installation and HVAC zoning to ensure a consistent and adequate temperature in the various rooms of your home or commercial property. To achieve this, we can install, repair, or replace mini-splits. This type of equipment, ducted or ductless depending on your preference, applies direct cool or warm air to the targeted rooms. If you need repairs or a replacement for your thermostat, our team has you covered too.
If you notice any of the following, we recommend you reach out to us:
Inconsistent airflow and temperature
Visible leaks
Unusual sounds or odors
An unexplained increase in your energy bills
Difficulties in starting or stopping your HVAC system
Although you may be tempted to try to fix the problem on your own, this may result in longer work and little to no result, if not further damage. Hiring a professional can save you time and money. At C&C Air Conditioning, Heating & Plumbing, we strive to offer same-day appointments to minimize disruption in your daily activities. We focus on high-efficiency solutions that last for several years.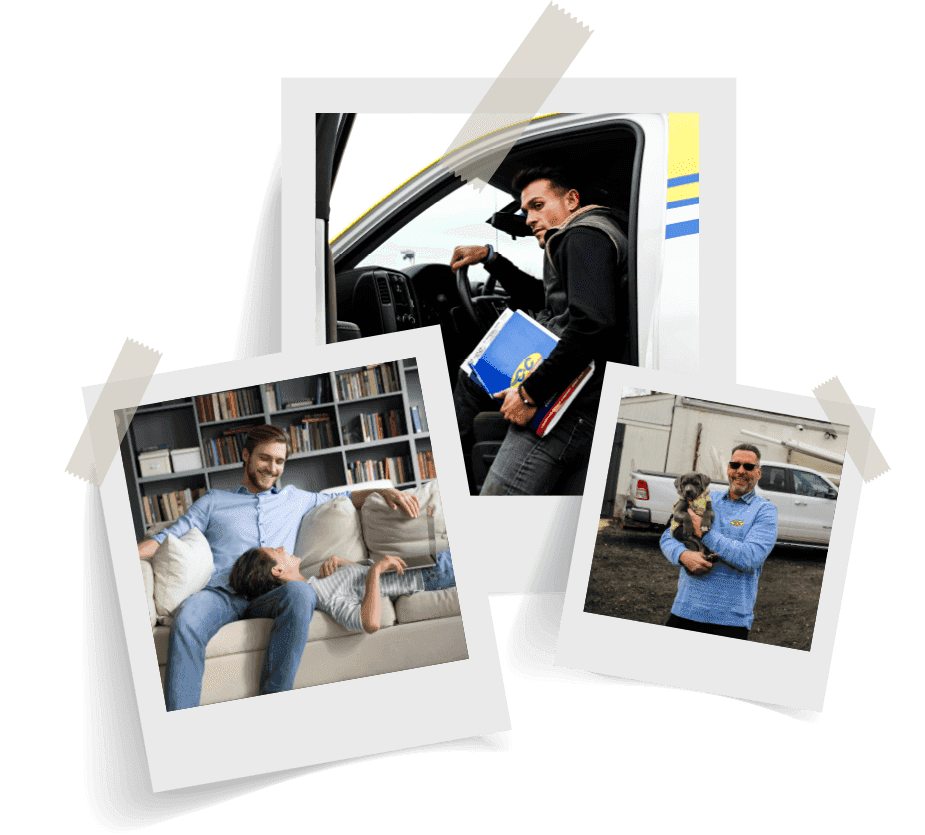 Our Residential and Commercial Plumbing Services in Old Bridge, NJ
We offer a wide range of plumbing repair services to help our neighbors get their system back to normal. When our technicians first arrive, you can expect them to conduct a thorough inspection of your plumbing equipment to identify the cause of your problem. We then review what options you have available so you can make an informed decision on how you want us to proceed.
Common signs that you need a plumber are:
Brown-colored water
No hot water or no water
Low water pressure
Weird noises
Leaks
Our plumbing solutions include water heater repairs and replacement and boiler installation. Our technicians can also help with your sewer water line and sump pumps, and we offer drain cleaning and water treatment services.
Educating our customers on what to look for and when to call a plumber is part of what we do. We can also share tips on how to care for your plumbing system. To make things easier for you, we offer free in-person estimates and you can always expect upfront pricing. If you have any questions about our services, our crew is happy to answer them.
If you need durable plumbing or HVAC solutions in Old Bridge, NJ, Contact C&C Air Conditioning, Heating & Plumbing today at 732-860-2660 to schedule an appointment with a certified technician!
Today's Deals from
C&C Air Conditioning, Heating & Plumbing
Save up to $5400 Off a New Lennox® Heating & Cooling System with Indoor Air Purifier
with Dealer, Utility & Recycling Rebates and EnergyStar Tax Credits
*C&C Air Conditioning and Heating is a Lennox Premier Dealer. Save up to $2,900 offer includes max dealer consumer rebate of up to $500 on a qualifying Lennox high-efficiency air conditioner [heat pump] & furnace system with PureAir®S air purifier, iHarmony zoning and iComfort upgraded controls. Subject to availability. NJNG SAVEGREEN Project utility rebates up to $750 valid on gas furnaces with Min AFUE 97%; up to $500 valid on CAC Tier2 with Min SEER 18/EER 13 or $1000 valid on Heat Pump (COP 1.75 @5 degree) SEER 16/EER 12.5/HSPF 9; rebates available while funds remain and are subject to change & cancellation without notice. Other utility rebates may be available, ask for details. NJCEP is not valid with NJNG. EnergyStar property tax credits available at 30% of system installation costs for the highest efficiency tier products systems, up to a maximum of $600 for qualified AC & Furnaces, and a maximum of $2000 for qualified heat pumps. Principal residence only. Consumer is responsible for filing for tax credits and rebates. Dealer Recycling Rebate up to $650 includes: $250 for furnace, $250 for condenser, & $150 for coil. Repeat C&C customers qualify for $500 Loyalty Rebate. Coupon must be presented at time of purchase. Cannot be combined with any other offers. Financing offer based on retail price of $10,000 of qualifying equipment and available to well-qualified buyers with approved credit. Terms subject to change without notice. No down payment required. Financing requires 120 equal monthly payments of $132 a month of principal and interest after the first 6 months. Normal late charges apply. You may prepay your account at any time without penalty. Any finance terms advertised are estimates only. See Truth in Lending disclosures available from lender for more information. Expires 4/15/2023.
Select New Cooling & Heating Systems as Low as $99/Mo
Don't Delay Your Comfort
Purchase & Installation required. Applies to Select Qualifying Lennox Furnace & AC Units. Third-party financing with approved credit. Coupon must be presented at time of service. Not valid on prior sales. Cannot be combined with other offers or discounts. Some restrictions apply. Expires 4/15/2023.
SAVE $2000 on Dual Fuel or Heat Pump Systems
PLUS Up To $25k, 0% 84mo Financing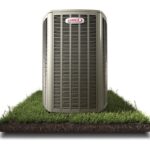 Purchase & Installation required. Applies to Heat Pumps and Variable Refrigeration Flow (VRF) Systems. Financing to well-qualified buyers with approved credit through PSE&G or NJNG programs. See utility websites for complete financing details. Coupon must be presented at time of service. Cannot be combined with other offers or discounts. Some restrictions apply. Expires 4/15/2023.
What Our Customers Are Saying

Call 732-860-2660 for heating, cooling, or plumbing services.