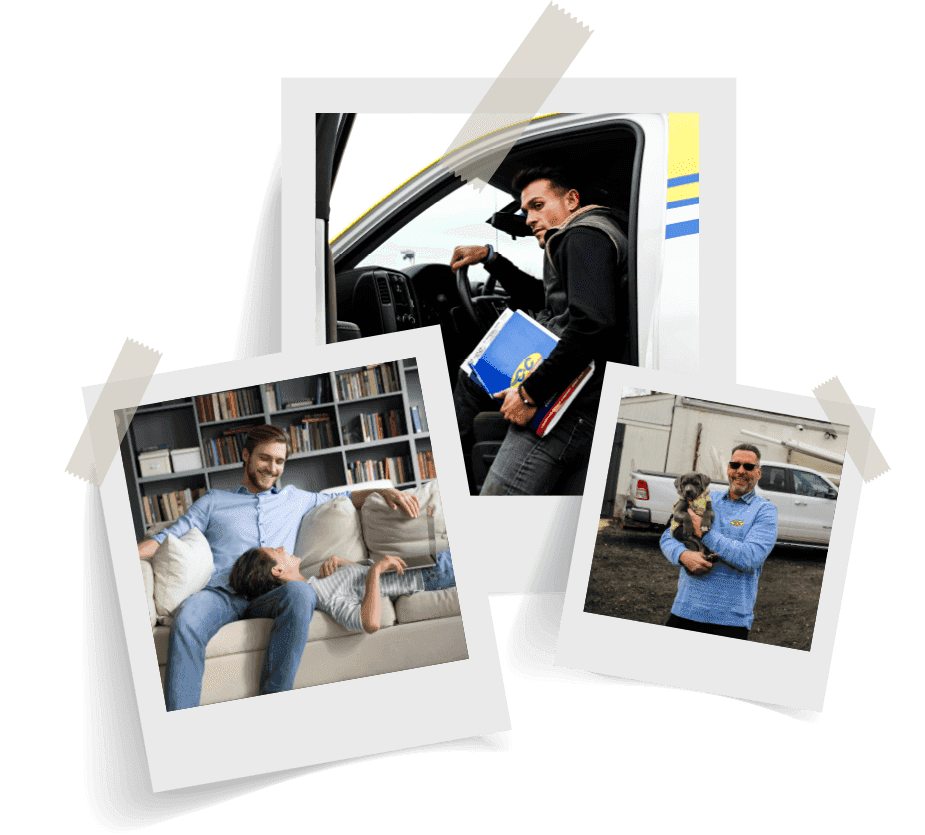 Family Owned & Operated Service Provider Dedicated to Excellence & Efficiency
Founded in 1965, C&C Air Conditioning, Heating & Plumbing is backed by decades of industry experience, and we have a long track record of success in Hazlet, NJ and the surrounding communities. If you are experiencing heating, cooling, or plumbing issues in your home or business, you can trust our professionals to help you identify, address, and correct the issue. Known for our commitment to customer satisfaction and dedication to getting the job done right (the first time), our technicians offer customers personalized attention and solutions. 
There's no repair or job too big or small for our professionals. Our heating, air conditioning, and plumbing technicians offer a variety of services, including: 
Commercial HVAC repairs and replacements
Heat pump repairs and replacements
AC repairs and replacements
Furnace repairs and replacements
Indoor air quality (IAQ) solutions
Air filters
Air purifiers
Plumbing repairs
Water heater repairs and replacements
HVAC maintenance
To learn more about our high-quality plumbing and HVAC services or request an estimate, call 732-860-2660 or reach out online.

For exceptional heating, air conditioning, and plumbing services with lasting results,
call C&C Air Conditioning, Heating & Plumbing at 732-860-2660. Why You Can Trust Our Team to Get the Job Done Right
Our plumbers and HVAC technicians are highly trained and licensed professionals. Backed by over 55 years of industry experience, C&C Air Conditioning, Heating & Plumbing is committed to staying up to date on technological advances, and we offer our team members numerous opportunities for continued training. Whether you need help with a minor leak, IAQ improvement, HVAC replacements, or a routine inspection, our air, heating, and plumbing team is equipped to handle the job. 
When you book a service with us, you can trust that you couldn't be in better hands. We offer our customers:
High-quality, customized service and solutions
Same-day appointments
Emergency services
Affordable services
Financing options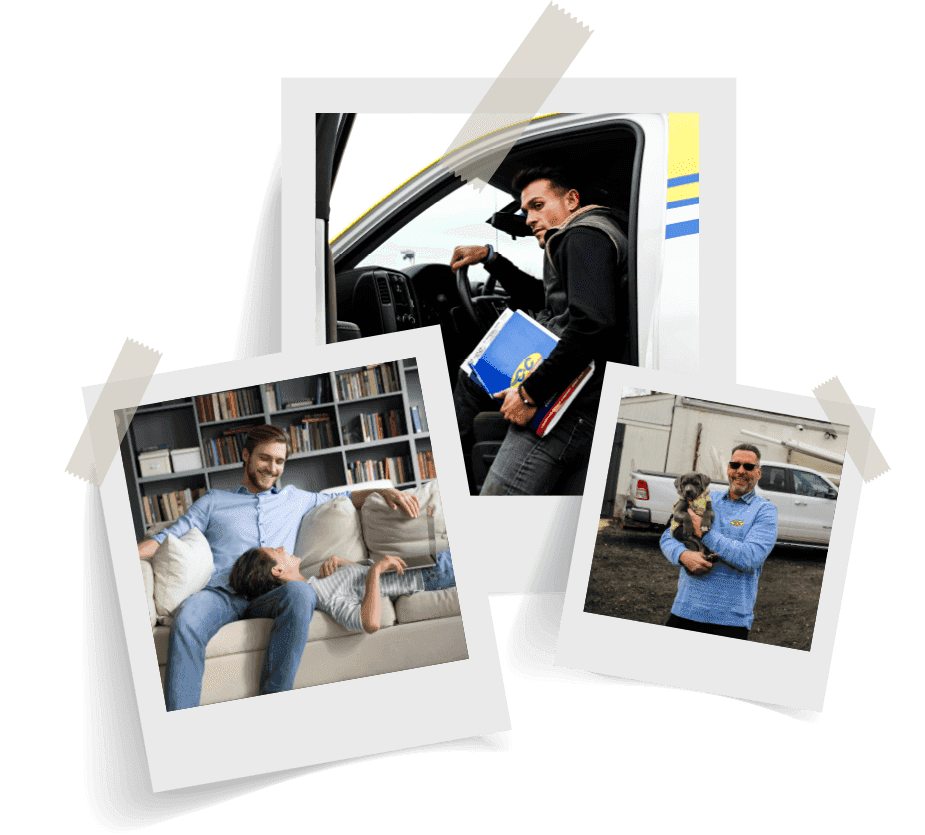 Does My Heat Pump Need to Be Repaired or Replaced?
New Jersey winters are no joke, which is why a functioning heat pump is so important. A heat pump ensures you, your family, and your guest are warm during the winter, and they can also help regulate your home temperatures during the summer. With routine maintenance, a heat pump's life span is about 10 to 20 years. Common issues that may arise if you need to repair or replace your system include:
The thermostat or starter capacity is broken.
The system won't run or turn on.
The system fails to heat or cool correctly.
The system either constantly runs or short cycles.
The outdoor unit is frozen or blocked.
You notice water leaks (inside or outside of the unit).
The system makes weird noises or emits a bad odor.
If your system is older, you may also experience circuit break problems, blown motors, and/or frozen heat pump coils. It may be time for a heat pump replacement if:
Your energy bill has increased significantly. If your system is not working efficiently, you will notice an increase in your energy and utility bills.
The cost of a repair is 30% (or higher) of the cost to replace your pump. Depending on the specific issue with your system, your repair bill might exceed the cost of a replacement; if you have to repeated issues, the total cost of all the repairs may also be greater than the replacement cost.
The pump is a safety risk. If your pump stops working during the winter season or is leaking, it is dangerous. Leaking pumps can release carbon monoxide into your home, and cold climates present a risk, especially to the elderly and young children.
If your system is under 10 years old, the heat pump likely only needs to be repaired. Even if your system is older than a decade, if you have had routine maintenance done on the system, a repair may also be the way to go. Other signs you need a repair rather than a replacement include:
The repairs aren't too costly or repetitive. Common repairs concerning your ductwork, thermostat, or condenser usually only cost up to $250, and the average heat pump maintenance repair is $600. Replacing a system can cost you thousands of dollars, though. As we mentioned, repetitive or costly repairs are a sign that your heat pump should be replaced. However, if all your heat pump needs is an easy and inexpensive repair, go for it.
The pump is still covered by a warranty or service contract. Many issues may be covered by your manufacturer warranty if you have adhered to the policy requirements (like scheduling routine maintenance). If you have an HVAC service contract, like our Comfort PLUS Protection Plan, you may also have coverage for the repair through the service provider.
The pump is making excessive noise. Different noises are indicative of different issues—most of which only require a repair; however, our technicians can inspect the system to determine the issue and next steps. 
Hazlet AC Repair & Replacement Services
Having a broken or malfunctioning AC system can be inconvenient and frustrating. Common air conditioning issues include:
Excessive noises
Water leaks
Lack of airflow
Temperature fluctuations
Air leaks
Continuous cycling or short cycling
Lack of maintenance
Blowing hot air
Poor indoor air quality
Our professionals can inspect your system and advise you on whether you should repair or replace your system. In making this recommendation, we will consider the age of your system, the investment cost, and your utility rates. Whether you need a repair or a replacement, you can trust our team to help you restore cool temperatures and comfort to your home or business. 
What Is a Furnace & How Does It Work?
A furnace is part of your HVAC system that helps to regulate the temperature. The furnace is activated when you use the thermometer and the room is cooler than the desired temperature. There are different types of furnaces, including those that run on natural gas, oil, electricity, or propane gas. After adjusting the temperature, your furnace will turn on; the internal fan
Having a working furnace isn't just beneficial for your comfort but also for your safety and health. Whether you need help with furnace maintenance or repairs, the Hazlet team at C&C Air Conditioning, Heating & Plumbing is here to help.
Plumbers in Hazlet, NJ
Plumbing problems can lead to more serious issues in your home or business. If you notice any issue, you should contact our technicians as soon as possible, because the sooner we identify and address the issue the better. The following are signs of a plumbing problem.
Leaks or dripping faucet
Slow drainage
Inadequate hot water supply
Poor water pressure
Gurgling, screeching, or other strange sounds in toilets or pipes
Odorous water
Toilet running
Discolored water
Worn pipes
Water issues in the winter/colder months
Increased water or utility bills
Bubbling ceiling or wall paint
Green patch in your yard
Wobbly or unstable toilet
How Long Does a Water Heater Last?
On average, a water heater can last up to 10 years. Its lifespan depends on a host of factors, including the system type, water quality in your area, and the level of maintenance and usage it received. You may need a water heater repair or replacement if you notice your:
Water is rusty or discolored.
Tank is cracked or damaged in some way.
Anode rode is failing.
Water heater makes odd or loud noises.
Water is no longer heated.
Utility bill has significantly increased.
If you notice any of the aforementioned issues or are concerned about your water heater, you can trust that our professionals can help you. Once we inspect your tank, we can better advise you on whether you need a repair or replacement and what your options are.
Indoor Air Quality (IAQ) Solutions in Hazlet
Reportedly, we spend almost 90% of our day indoors, which is why the quality of the air in your home and business is so important. The indoor air quality (IAQ) in places you frequent, like your home, business, workplace, or school, can have a direct impact on sleep quality, productivity levels, and health. Common health issues related to poor IAQ include:
Certain cancers
Headaches
Irritation in the eyes, nose, or throat
Worsening allergies or asthma symptoms
Dizziness
Fatigue
Heart disease
Respiratory illness
Pollutants (i.e. carbon monoxide, pet dander, mold, radon, lead, etc.) that can affect your property's air quality can come from inside or outside of your home. Outdoor sources often enter your home via open windows, doors, or your ventilation system. Indoor sources of pollutants can include a variety of household items, such as cleaning supplies, paint, cooking appliances, and insecticides.
To improve your IAQ, you should ensure you schedule routine HVAC maintenance. As we mentioned, pollutants may enter your home or be housed in your ventilation system. At C&C Air Conditioning, Heating & Plumbing, we also offer IAQ services, including the installation of air purifiers. We can also help ensure your air filters are working efficiently.
You can also improve your IAQ by:
Investing in some indoor plants. Houseplants aren't just great for your décor, but they are also great for improving IAQ and oxygen levels. Snake plants, bamboo palm trees, and spider plants are just a few of the best plants to boost your IAQ.
Bathing your pets and their items regularly. Pet dander and hair can decrease your home's IAQ, and your pet can bring pollutants in from the park or backyard. Depending on how much your pet sheds as well as how often they are outside, you should create a bathing schedule that reduces the pollutants they spread inside.
Using indoor fans. To increase air circulation and IAQ, you should make use of the fans around your home, especially the exhaust fan in your kitchen.
Inspecting your cleaning products. Certain cleaning products and household items may use chemicals, that negatively impact IAQ, as an ingredient. Also, using feather dusters and rags is not always the best option for cleaning, because you often do not fully remove dust and allergens.
Keeping your doors and windows closed. If it is pollen season, you have asthma or other health concerns, or you are in an area with heavy pollution, you should keep your doors and windows closed.
Having a routine cleaning schedule. Removing dust and allergens from the surfaces and fabric in your home is important. You should have a schedule and routine for cleaning each room of your home or business to ensure you have good IAQ. From replacing pillows and washing your bedding to getting rid of wet o humid conditions in your bathroom or basement to wiping your kitchen and living room furniture down, you should aim to eliminate any irritants that may be around your property.
Today's Deals from
C&C Air Conditioning, Heating & Plumbing
Save up to $5400 Off a New Lennox® Heating & Cooling System with Indoor Air Purifier
with Dealer, Utility & Recycling Rebates and EnergyStar Tax Credits
*C&C Air Conditioning and Heating is a Lennox Premier Dealer. Save up to $2,900 offer includes max dealer consumer rebate of up to $500 on a qualifying Lennox high-efficiency air conditioner [heat pump] & furnace system with PureAir®S air purifier, iHarmony zoning and iComfort upgraded controls. Subject to availability. NJNG SAVEGREEN Project utility rebates up to $750 valid on gas furnaces with Min AFUE 97%; up to $500 valid on CAC Tier2 with Min SEER 18/EER 13 or $1000 valid on Heat Pump (COP 1.75 @5 degree) SEER 16/EER 12.5/HSPF 9; rebates available while funds remain and are subject to change & cancellation without notice. Other utility rebates may be available, ask for details. NJCEP is not valid with NJNG. EnergyStar property tax credits available at 30% of system installation costs for the highest efficiency tier products systems, up to a maximum of $600 for qualified AC & Furnaces, and a maximum of $2000 for qualified heat pumps. Principal residence only. Consumer is responsible for filing for tax credits and rebates. Dealer Recycling Rebate up to $650 includes: $250 for furnace, $250 for condenser, & $150 for coil. Repeat C&C customers qualify for $500 Loyalty Rebate. Coupon must be presented at time of purchase. Cannot be combined with any other offers. Financing offer based on retail price of $10,000 of qualifying equipment and available to well-qualified buyers with approved credit. Terms subject to change without notice. No down payment required. Financing requires 120 equal monthly payments of $132 a month of principal and interest after the first 6 months. Normal late charges apply. You may prepay your account at any time without penalty. Any finance terms advertised are estimates only. See Truth in Lending disclosures available from lender for more information. Expires 4/15/2023.
Select New Cooling & Heating Systems as Low as $99/Mo
Don't Delay Your Comfort
Purchase & Installation required. Applies to Select Qualifying Lennox Furnace & AC Units. Third-party financing with approved credit. Coupon must be presented at time of service. Not valid on prior sales. Cannot be combined with other offers or discounts. Some restrictions apply. Expires 4/15/2023.
SAVE $2000 on Dual Fuel or Heat Pump Systems
PLUS Up To $25k, 0% 84mo Financing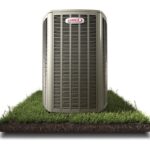 Purchase & Installation required. Applies to Heat Pumps and Variable Refrigeration Flow (VRF) Systems. Financing to well-qualified buyers with approved credit through PSE&G or NJNG programs. See utility websites for complete financing details. Coupon must be presented at time of service. Cannot be combined with other offers or discounts. Some restrictions apply. Expires 4/15/2023.
What Our Customers Are Saying

Call 732-860-2660 for heating, cooling, or plumbing services in Hazlet, NJ.