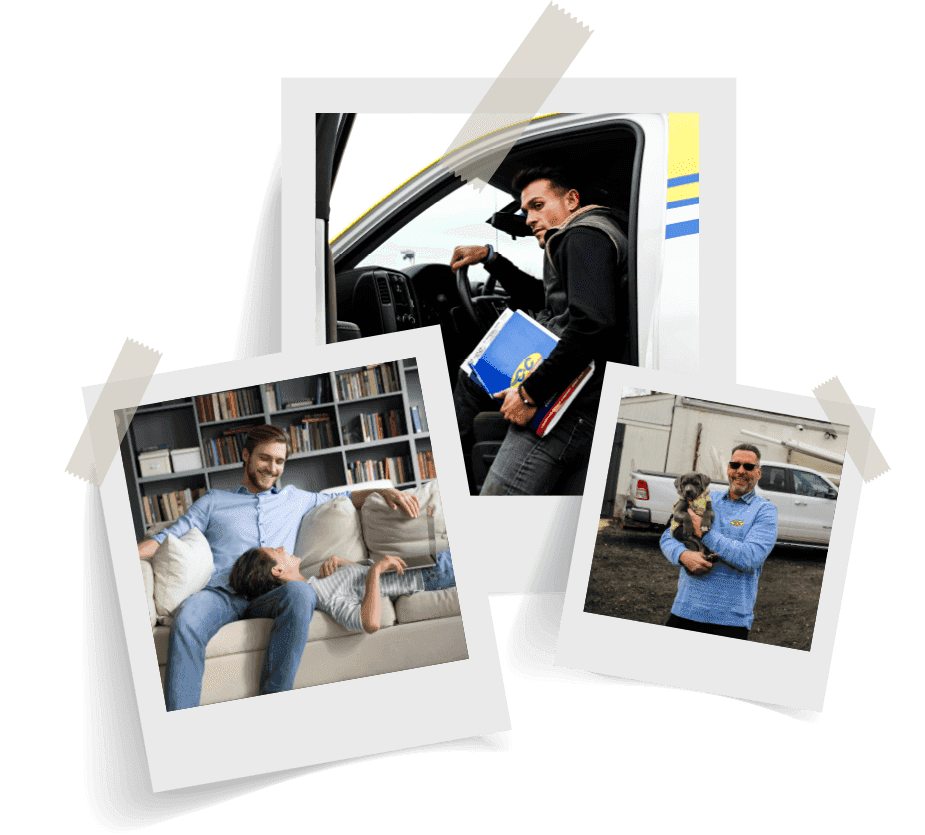 Family-owned and operated for 3 generations!
Your search for a dependable heating & air conditioning and plumbing contractor in Monmouth County ends with C&C Air Conditioning, Heating & Plumbing. Backed by 58 years of industry-leading experience, there is no problem too big or too small for our team of expert plumbers and HVAC technicians. From minor plumbing leaks to heating and air conditioning replacements to routine inspections, we've got your every heating, AC, and plumbing need covered. 
We proudly offer a range of plumbing and heating and air conditioning services in Monmouth County residents and businesses.

For quality heating, air conditioning, and plumbing service in Monmouth County,
call C&C Air, Heat & Plumbing at (732) 860-2660. Why
C&C Air Conditioning, Heating & Plumbing

Is the Right Choice for Heating, Air Conditioning, and Plumbing Services in Monmouth County

Since opening its doors in 1965, C&C Air Conditioning, Heating & Plumbing has remained a proud leader in the heating, air conditioning, and plumbing industries. We stay up to date on all major advances and provide in-depth training for each member of our team. Equipped with state-of-the-art tools and technologies, our plumbers and heating & cooling technicians can handle any repair, replacement, maintenance, or installation service you throw our way. 

Don't settle for mediocre service when you can have the best. Turn to C&C Air Conditioning, Heating & Plumbing, and rest assured your Monmouth County home or business is in great hands.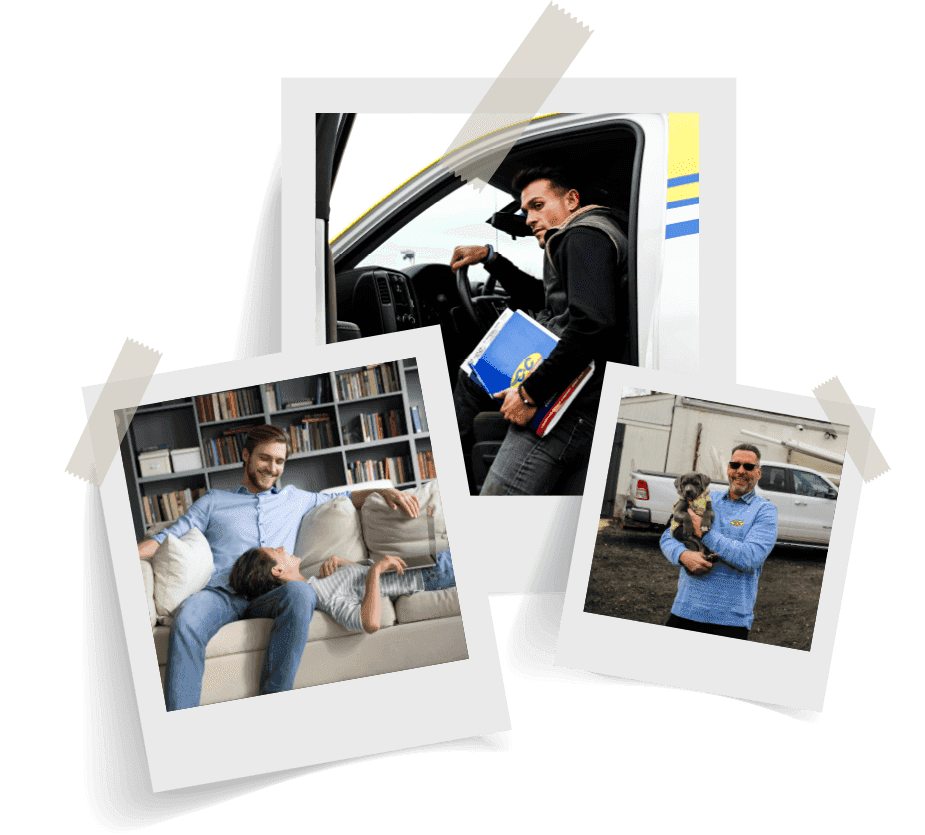 Monmouth County Heating & Air Conditioning Repair
At C&C, our top-quality heating & air conditioning service is backed by more than five decades and three generations of experience handling problems with HVAC equipment from all major brands. Proper diagnosis and repair require a trained, experienced and professional HVAC technician. C&C Air Conditioning, Heating & Plumbing has provided professional heating & AC repair and service in Monmouth County since 1965, so you can be confident we'll be able to restore your heating & system and minimize future issues.
Monmouth County Plumbing Service
If you're having a plumbing problem, don't grab the drain cleaner or the plunger. Hand your problem over to the professional plumbers at C&C Air Conditioning, Heating & Plumbing to get it fixed for good right away. With 57 years of experience tackling all kinds of plumbing issues throughout Monmouth County, our team of expert plumbers will repair your fixtures, appliances, and water, gas, and sewer lines with ease, as well as improve the safety and quality of your home's water.

Call C&C Air Conditioning, Heating & Plumbing Today
732-860-2660

Why Is My AC Blowing Hot Air?
There are a couple of different air conditioning issues that can lead to your system blowing hot air. For example, low or leaking refrigerant, blocked air filters, and dirty or clogged evaporator coils are common culprits for this problem. However, the best way to determine the specific cause is to consult with an experienced AC repair pro at C & C Air Conditioning, Heating & Plumbing. We will help identify the source and resolve your air conditioning troubles, whether it be an air conditioner blowing hot air or another issue.
Common AC Problems:
Continuous cycling
Noisy operation
Lack of maintenance
Air leaks
Water leaks
Lack of airflow
Constant fluctuations in temperature
How to Prevent Furnace & AC Repairs
Your furnace and air conditioner are integral to the comfort and safety of your property, which is why it is important to make sure they are working effectively. To prevent repairs, minimize utility bills, and maximize the performance and longevity of your heating and air conditioning equipment, you need to schedule annual maintenance appointments. We recommend scheduling a tune-up for your AC in the spring and furnace in the fall. 
At C&C Air Conditioning, Heating & Plumbing, our HVAC service professionals provide excellent maintenance programs. Check them out here to learn more. 
How Can I Tell if I Need a Plumber?
If your plumbing system is acting up, it can wreak havoc to your home or business, especially if left unrepaired. So, in order to prevent the problem from becoming a disaster, it's best to keep an eye out for any of the following signs that indicate you are in need of a plumber in Monmouth County.
Signs of Plumbing Problems:
A dripping faucet which could indicate a leak
A slow draining sink which could indicate a clog
A lack of hot water, which could indicate a breakdown in your water heater
A decrease in water pressure, which could indicate a problem with your water line
A gurgling toilet, which could indicate a blockage in the sewer line
A discoloration in your water which could indicate pipe corrosion or sediment in your water
Today's HVAC and Plumbing Deals
Save up to $5,400Off a New Lennox® Heating & Cooling System with Indoor Air Purifier
Special Financing Available as low as $132/mo
with Dealer, Utility & Recycling Rebates and EnergyStar Tax Credits
*C&C Air Conditioning and Heating is a Lennox Premier Dealer. Save up to $2,900 offer includes max dealer consumer rebate of up to $500 on a qualifying Lennox high-efficiency air conditioner [heat pump] & furnace system with PureAir®S air purifier, iHarmony zoning and iComfort upgraded controls. Subject to availability.
NJNG SAVEGREEN Project utility rebates up to $750 valid on gas furnaces with Min AFUE 97%; up to $500 valid on CAC Tier2 with Min SEER 18/EER 13 or $1000 valid on Heat Pump (COP 1.75 @5 degree) SEER 16/EER 12.5/HSPF 9; rebates available while funds remain and are subject to change & cancellation without notice.
Other utility rebates may be available, ask for details. NJCEP is not valid with NJNG.
EnergyStar property tax credits available at 30% of system installation costs for the highest efficiency tier products systems, up to a maximum of $600 for qualified AC & Furnaces, and a maximum of $2000 for qualified heat pumps. Principal residence only. Consumer is responsible for filing for tax credits and rebates.
Dealer Recycling Rebate up to $650 includes: $250 for furnace, $250 for condenser, & $150 for coil.
Repeat C&C customers qualify for $500 Loyalty Rebate.
Coupon must be presented at time of purchase. Cannot be combined with any other offers.
Financing offer based on retail price of $10,000 of qualifying equipment and available to well-qualified buyers with approved credit. Terms subject to change without notice. No down payment required. Financing requires 120 equal monthly payments of $132 a month of principal and interest after the first 6 months. Normal late charges apply. You may prepay your account at any time without penalty. Any finance terms advertised are estimates only. See Truth in Lending disclosures available from lender for more information.
Expires 3/15/2023
.
FREE Plumbing or Heating Service Call
with Repair over $500
Valid with repair only during normal business hours. $500 minimum repair required. Coupon must be presented at time of service. Cannot be combined with other offers or discounts. Some restrictions apply.
Expires 3/15/2023
.
FREE Whole Home Surge Protector with an Electrical Panel Upgrade
Enjoy More Power & Protection!
Purchase & Installation required. Coupon must be presented at time of service. Cannot be combined with other offers or discounts. Some restrictions apply. Expires 3/15/2023.
What Our Customers Are Saying

Call 732-860-2660 for heating, cooling, or plumbing services in Monmouth County.